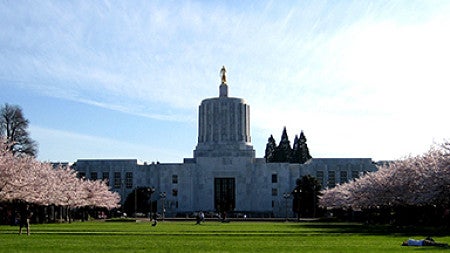 State Relations coordinates the activities of the university on matters relating to legislative consideration of the state budget and policy issues. Staff members serve as the liaison to the Higher Education Coordinating Commission, other executive branch agencies, and the Oregon Legislature, monitoring legislative and policy initiatives. They also manage the university's advocacy program and staff legislative committees of the UO Foundation Board of Trustees and UO Alumni Association Board of Directors.
Trent Lutz is the associate vice president for state affairs.

Jenna Adams-Kalloch is the senior director for state affairs.
 
2023 State Budget and Legislative Agenda
2023 Friendly Hall Renovation Project Summary
Friendly Hall Renovation Project video - long version
Friendly Hall Renovation Project video - short version
Public University Support Fund Request
UO Day at the Capitol 2023 letter for professors and instructors
Links: