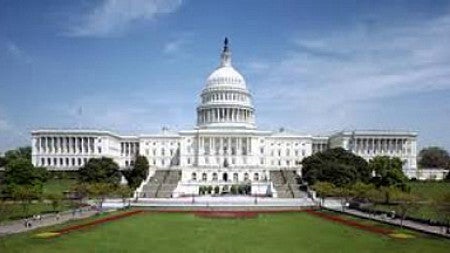 Federal Affairs coordinates the activities of the university on matters relating to the federal government and Congress. Staff members coordinate development and implementation of the university's federal legislative agenda; work with higher education associations to monitor federal legislation and budget activity; assess potential implications and opportunities; and serve as the liaison between the university and the US Senate and House, the Oregon congressional delegation, congressional committees, and federal agencies (working closely with the UO Office of the Vice President for Research and Innovation).
Betsy Boyd is the associate vice president for federal affairs.
Karen Hyatt is the director of intergovernmental relations.
Iris Hodge is the interim director of advocacy and policy.
 
UO Impact
UO Impact in Congressional Districts

Federal funding agencies and the UO fact sheets
Student Success and Financial Aid fact sheet - August 2023
National Institutes of Health and the UO fact sheet - July 2023

Education Research and the UO fact sheet - June 2023
National Science Foundation and the UO fact sheet - June 2023
UO Research: Addressing National Priorities - April 2023

FY22 Research Awards fact sheet - March 2023
How the UO Partners with Federal Humanities Agencies fact sheet - March 2023
UO Discoveries Funded by National Science Foundation 70th Anniversary Infographic 1
UO Discoveries Funded by National Science Foundation 70th Anniversary Infographic 2 
UO Federal Priorities: Policy, Budget, and Appropriations
UO Federal Legislative Priorities Archives
Appropriations Letters Archives

Videos
Double Pell Grant
US Senators Wyden and Merkley kick off college affordability listening tour at the UO
Lobbying Registration and Disclosure
The University of Oregon is registered under the federal Lobbying Disclosure Act as an organization that employs in-house lobbyists. The UO is required by law to file: (a) quarterly "lobbying activities" reports, and (b) semi-annual "reports of certain contributions." The links below provide detailed information about those reports. Communication on behalf of the University of Oregon with federal officials should be coordinated with Government and Community Relations.
Due to federal lobbying disclosure rules, all University of Oregon employees who engage in lobbying activity using University resources or on behalf of the University and its federal advocacy priorities must report and disclose these contacts to the University so that they can be included in our quarterly lobbying disclosure reports. If you have engaged in lobbying activities this quarter, please follw the link below and complete the online form. Questions? Contact Betsy Boyd at eaboyd@uoregon.edu or Karen Hyatt at khyatt@uoregon.edu.