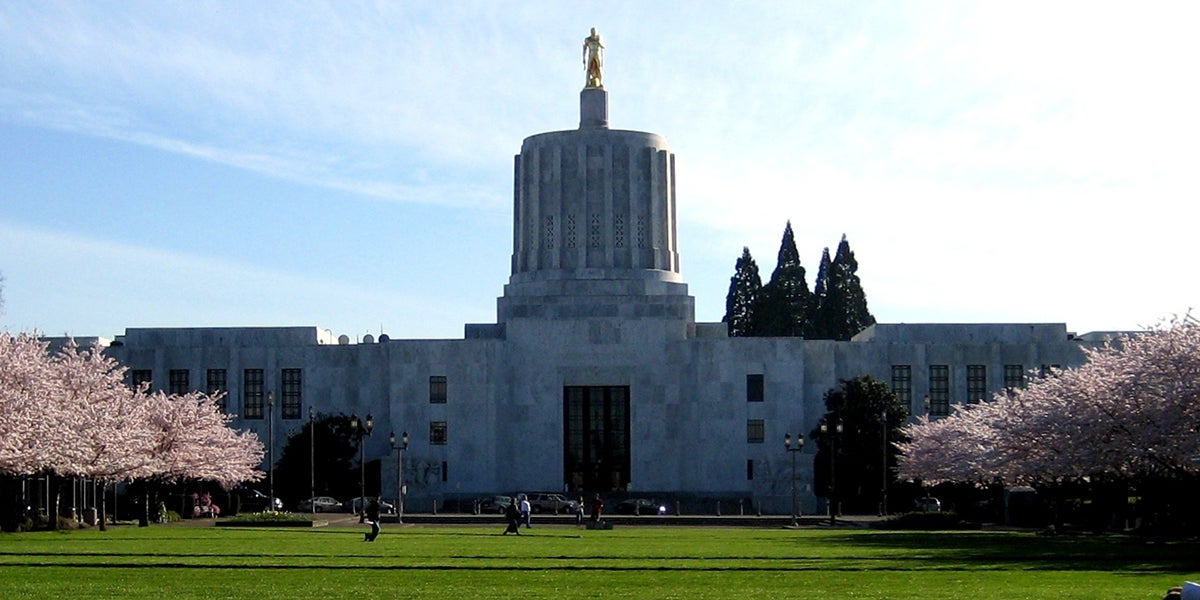 Strengthening Relationships
We coordinate the University of Oregon's legislative and advocacy efforts at the federal, state, and local levels. We build and strengthen relationships with the UO's constituencies and encourage investment in and support for the university, its programs, and its initiatives.
Government & Community Relations Update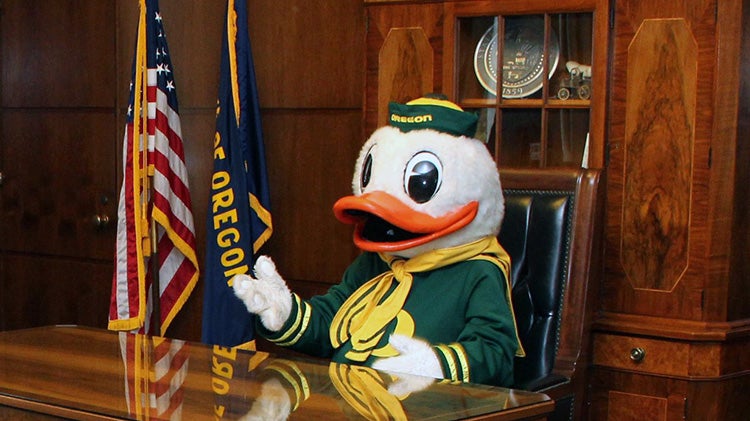 On May 3, the University of Oregon and City of Eugene were awarded the 2018 Convention Leadership Award by Travel Lane County for bringing the International Town and Gown Association (ITGA) Conference to Eugene and the Erb Memorial Union. The annual award recognizes the local residents directly responsible for implementing a meeting or event that brings significant number of overnight visitors to Lane County. The award presentation included a video highlighting the impacts of the conference.
Community Relations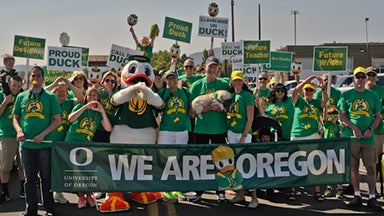 Coming soon: Around the O Community Edition
Around the O Community Edition will highlight the events and resources of the UO that matter to you; major events that impact campus neighbors, construction updates, news on important collaborations, and UO resources that you can take advantage of as a community member. Look for the first edition of this quarterly newsletter sometime in May, 2018.
To subscribe, send your name and email address to gcr@uoregon.edu.
Oregon Impact
The University of Oregon's commitment to innovation and discovery leads to economic prosperity for many Oregonians. Ducks help our state economy grow.
See the fiscal and community impacts of the University of Oregon on the state by geographic and legislative districts.