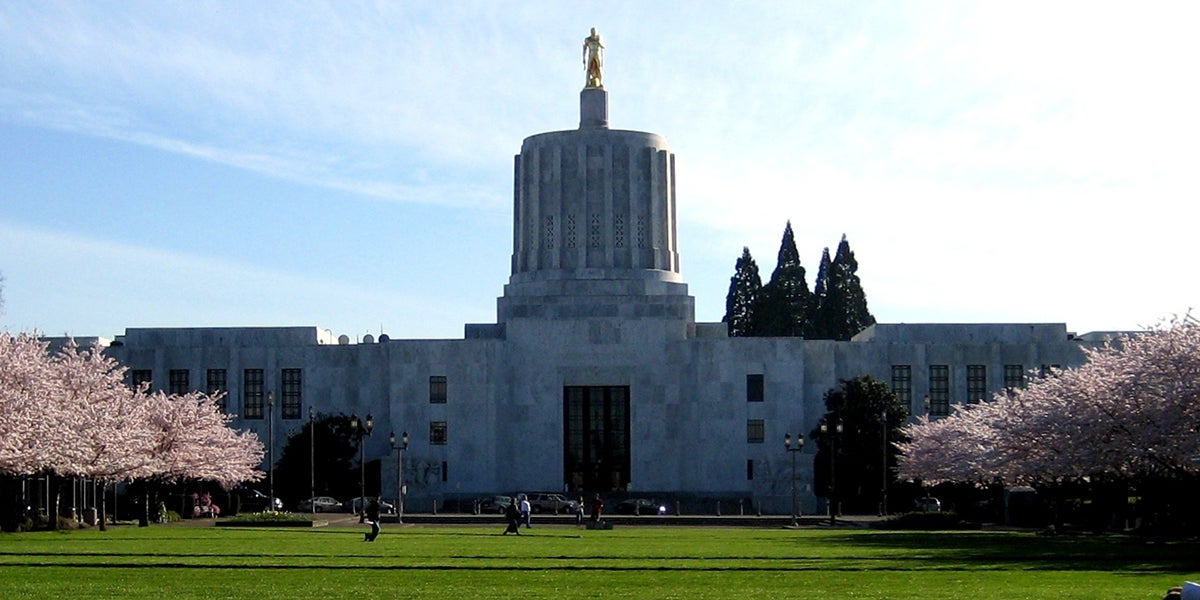 Strengthening Relationships
We coordinate the University of Oregon's legislative and advocacy efforts at the federal, state, and local levels. We build and strengthen relationships with the UO's constituencies and encourage investment in and support for the university, its programs, and its initiatives.
Government & Community Relations Update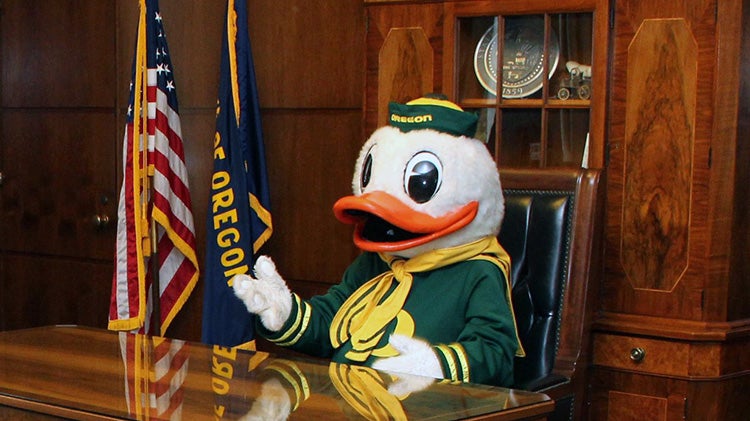 Donna Davis, assistant professor in the UO School of Journalism and Communication (SOJC), traveled in May to Washington, D.C. to share with policy makers her research studying the effects of embodiment, creativity and community in virtual worlds for people with disabilities.  The research project was funded by a grant from the National Science Foundation (NSF).
Community Relations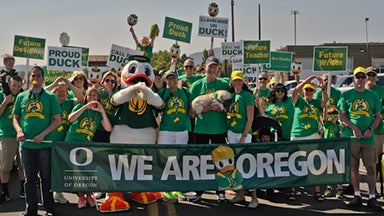 Around the O Community Edition highlights the events and resources of the UO that matter to you: major events that impact campus neighbors, construction updates, news on important collaborations, and UO resources that you can enjoy as a community member.
To subscribe, send your name and email address to gcr@uoregon.edu with the subject line "Subscribe".
Oregon Impact
The University of Oregon's commitment to innovation and discovery leads to economic prosperity for many Oregonians. Ducks help our state economy grow.
See the fiscal and community impacts of the University of Oregon on the state by geographic and legislative districts.