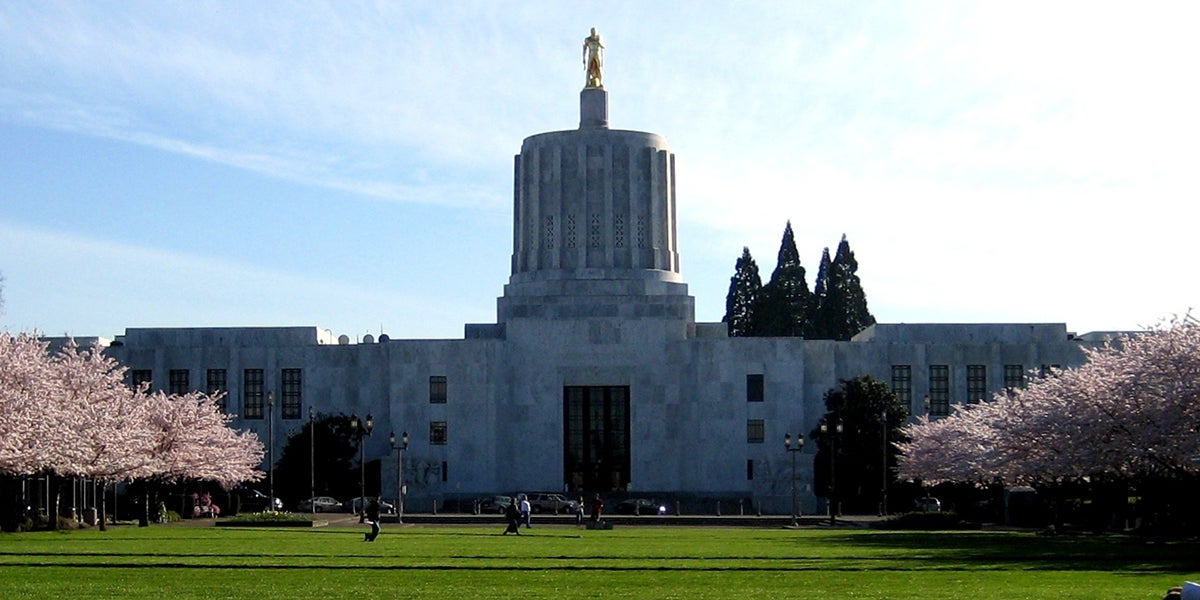 Strengthening Relationships
We coordinate the University of Oregon's legislative and advocacy efforts at the federal, state, and local levels. We build and strengthen relationships with the UO's constituencies and encourage investment in and support for the university, its programs, and its initiatives.
Government & Community Relations Update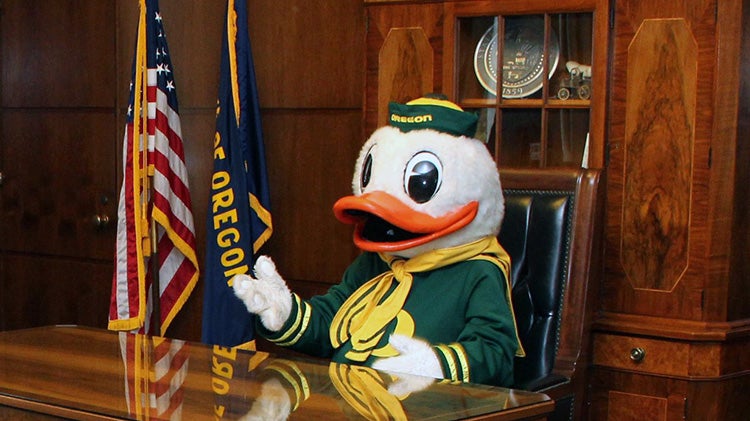 The importance of photonics and quantum physics was on full display Friday during a visit to campus by U.S. Rep. Peter DeFazio.
DeFazio, the ranking Democrat on the House Transportation and Infrastructure Committee, received a primer on qubits — units of data that can exist simultaneously in two states. In explaining how scientists are trying to harness qubits by manipulating their paths, Jonathan Lavoie, a research associate in the Department of Physics, used a green laser with an intensity 70,000 times dimmer than that of a $30 laser pointer.
Neighborhood News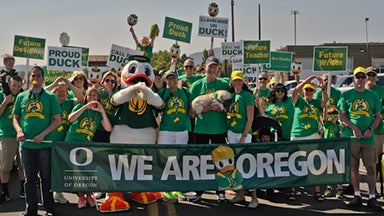 The Campus Community Contact newsletter contains upcoming events and activities at the UO that may affect its neighbors.
To subscribe to the Campus Community Contact newsletter, send your name and email address to gcr@uoregon.edu.
Oregon Impact
The University of Oregon's commitment to innovation and discovery leads to economic prosperity for many Oregonians. Ducks help our state economy grow.
See the fiscal and community impacts of the University of Oregon on the state by geographic and legislative districts.