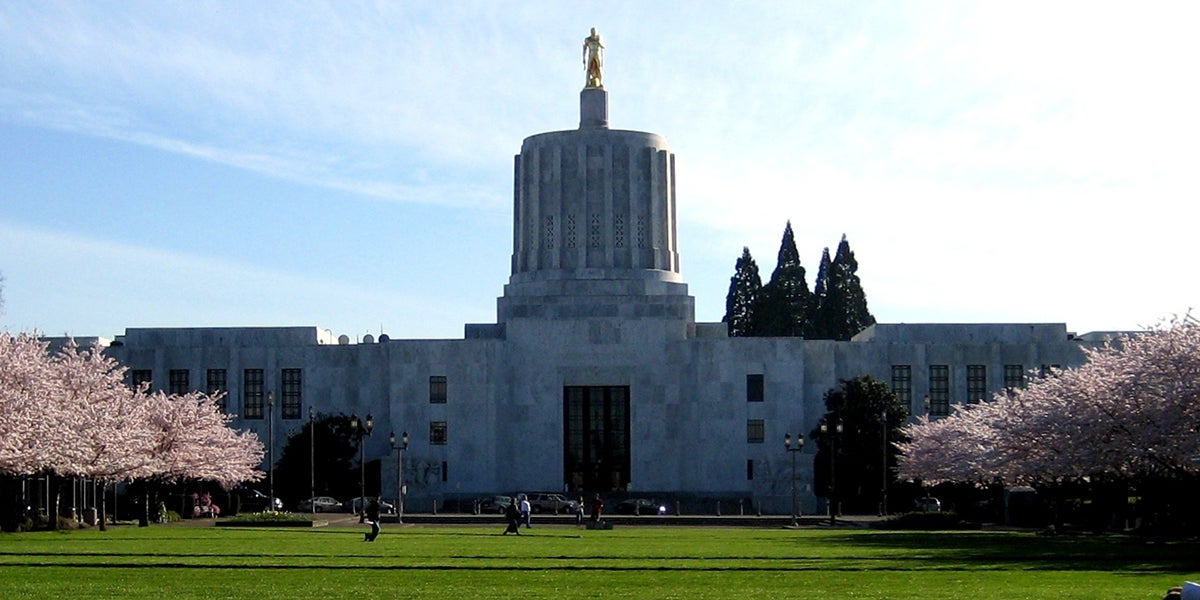 Strengthening Relationships
We coordinate the University of Oregon's legislative and advocacy efforts at the federal, state, and local levels. We build and strengthen relationships with the UO's constituencies and encourage investment in and support for the university, its programs, and its initiatives.
Government & Community Relations Update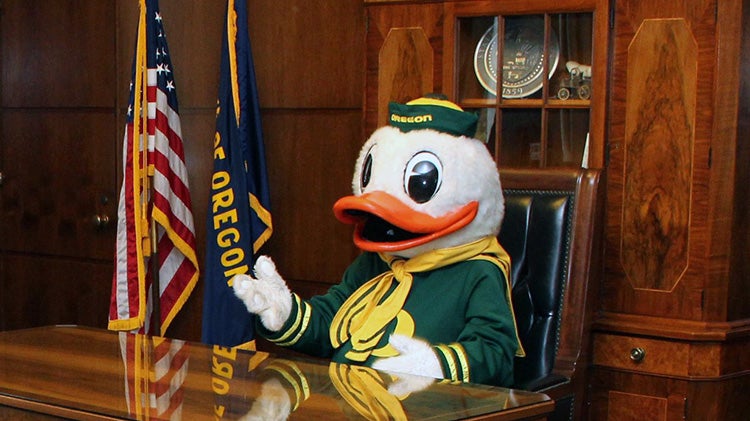 On July 19, a bipartisan group of the U.S. House of Representatives, including all five members of the Oregon delegation, voted 297 to 114 to reject an amendment to the Interior appropriations bill that would have cut the budgets of the National Endowment for the Humanities (NEH) and the National Endowment for the Arts (NEA) by 15% or nearly $23 million.
Community Relations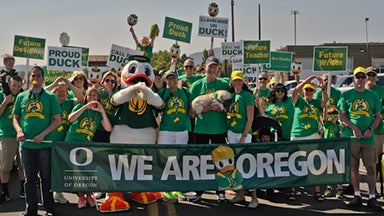 Around the O Community Edition highlights the events and resources of the UO that matter to you: major events that impact campus neighbors, construction updates, news on important collaborations, and UO resources that you can enjoy as a community member.
To subscribe, send your name and email address to gcr@uoregon.edu with the subject line "Subscribe".
Oregon Impact
The University of Oregon's commitment to innovation and discovery leads to economic prosperity for many Oregonians. Ducks help our state economy grow.
See the fiscal and community impacts of the University of Oregon on the state by geographic and legislative districts.