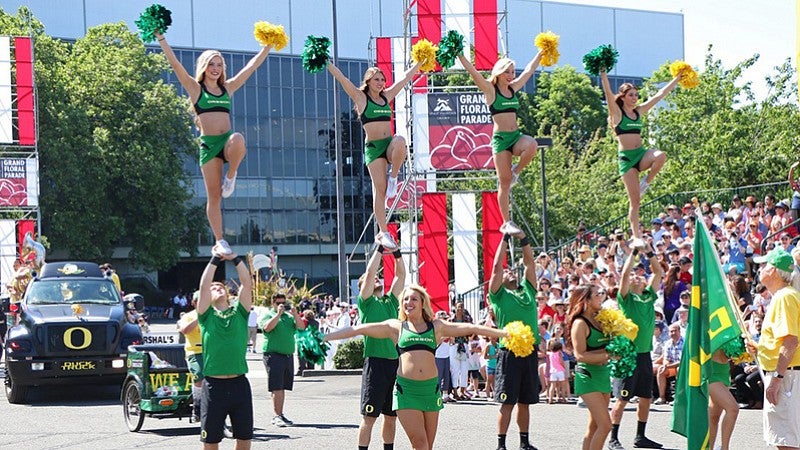 Creating Community Partnerships
Events that can have a positive impact on the UO and its communities may be eligible for sponsorship/partnership with the university. To ensure opportunities strongly align with the University of Oregon's mission of creation and transfer of knowledge, the UO has established a set of guidelines and a Sponsorship Requests Form.
Before starting your request, please ensure the sponsorship or event meets one or more of the following:
Aligns with the UO Mission Statement
Encourages collaboration, partnerships, community development, government relations, equity and inclusion, and outreach
Meets organizational positioning and current focus areas
May increase awareness, name recognition, and student enrollment
Increases external support, stewards current donors, cultivates new sources of future philanthropic support, and supports funders' initiatives
Where to Start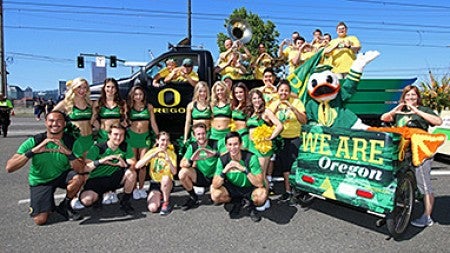 Review the Criteria for Consideration and Selection Process
Fill out and finalize a Sponsorship Request Form
Return the completed form at least three months before the event or sponsorship
Answers to Your Questions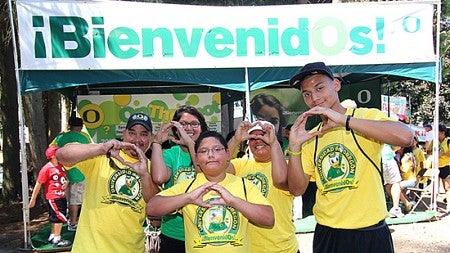 A full set of frequently asked questions is available. Please contact the University of Oregon Sponsorship staff at sponsorships@uoregon.edu or 541-346-5020 with specific questions.