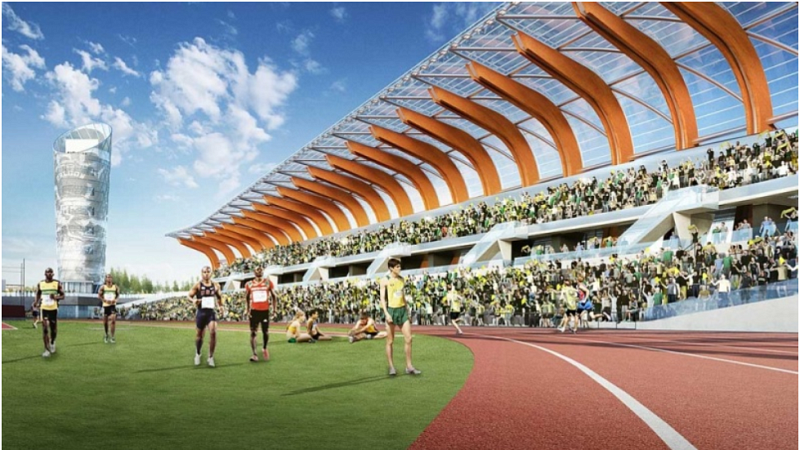 In late November University of Oregon announced the imminent convening of the Hayward Field Salvaged Materials Community Advisory Committee. UO is committed to salvaging and utilizing materials from Hayward Field, and will bring together multiple voices from the community to advise the university on how to assess requests for the salvaged materials. All salvaged materials are currently being stored, inventoried and categorized, with the intent to repurpose them at the university and in the new facility. The balance of the salvage will be made available through a public process to be used throughout the community. The advisory committee will develop a public engagement process, review proposals and ultimately make recommendations on how to distribute salvaged items.
The committee is staffed by Senior Director of Community Relations Matt Roberts and Assistant Vice President for Presidential Initiatives Carlyn Schreck and is made up of representatives from the following community organizations:
Lane County Historical Society
Oregon Historical Society
City of Eugene
City of Springfield
Lane County
Local running community
Travel Lane County
UO faculty, staff and administrators
UO Track and Field
UO Library – Special Collections and University Archives
If you have questions about the Hayward Field Salvaged Materials Community Advisory Committee, please contact UO Government and Community Relations at gcr@uoregon.edu or by phone at 541-346-5020.