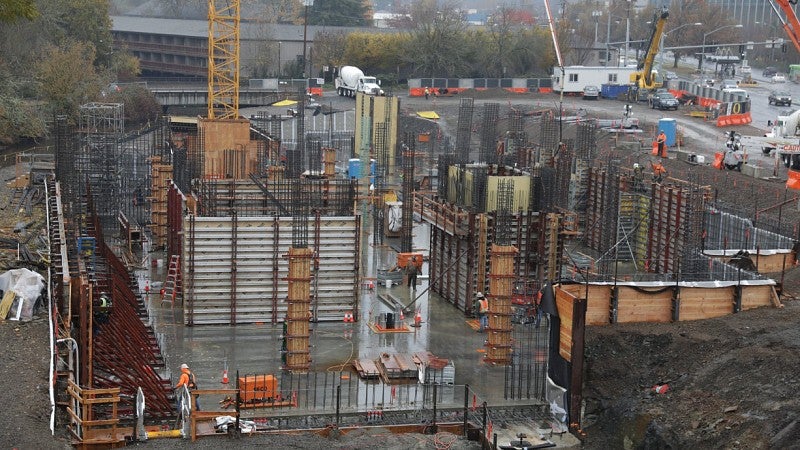 As students finish final exams and pack their bags to head home for the holiday vacation, the hallways empty and 13th Avenue quiets. But campus will still be buzzing due to construction projects making steady progress in multiple locations.
In addition to the high profile Knight Campus and Hayward Field projects, efforts to create a new home for university advising are seeing real results as construction of Tykeson Hall makes rapid progress. Renovations to the University Health Center, Counseling Center, and Testing Center are underway, which will add about 22,000 square feet to the existing building and enhance services to students.
The university is also looking to the future, wrapping up the three-year planning process to earn a north campus conditional use permit in November, breaking ground on a Black Cultural Center, and making plans for the UO's next classroom building, which will be located on the site of the historic Collier House in the heart of campus.
With so much construction going on, it can be challenging to keep track of traffic and neighborhood impacts—that's where the university's real-time interactive map comes in handy. Users can track projects using a set of filters to see where sidewalks will be closed and whether construction traffic will impact their normal commutes. To see if construction will impact your day, visit the website.