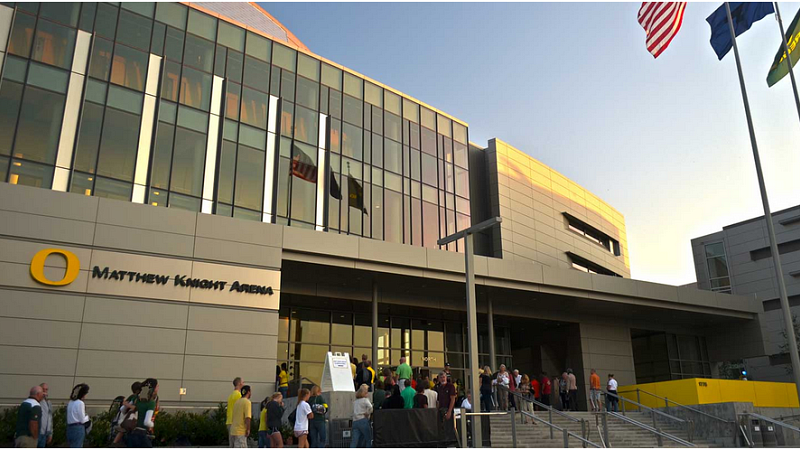 The Rose Bowl on January 1 will be UO's first time at that venue since 2012. Autzen has fallen silent as the Ducks seek fame and glory on another field; but things are just getting started at Matthew Knight Arena.
The Oregon men's and women's basketball teams are enjoying time in the spotlight as well, ranked 8 and 3 in the nation respectively in recent AP polls. When the Ducks do well, folks show up to watch, so this winter promises lively crowds at Matthew Knight Arena.
Oregon Athletics isn't the only game in town. WWE Live: Road to WrestleMania Supershow comes to Matthew Knight Arena Saturday, February 15.
The busy events schedule means traffic surges, so awareness of calendar can help community members plan their travel and avoid impacts to commutes.
The full schedule of events can be found on the Matthew Knight Arena website or drill down by sport at https://goducks.com.