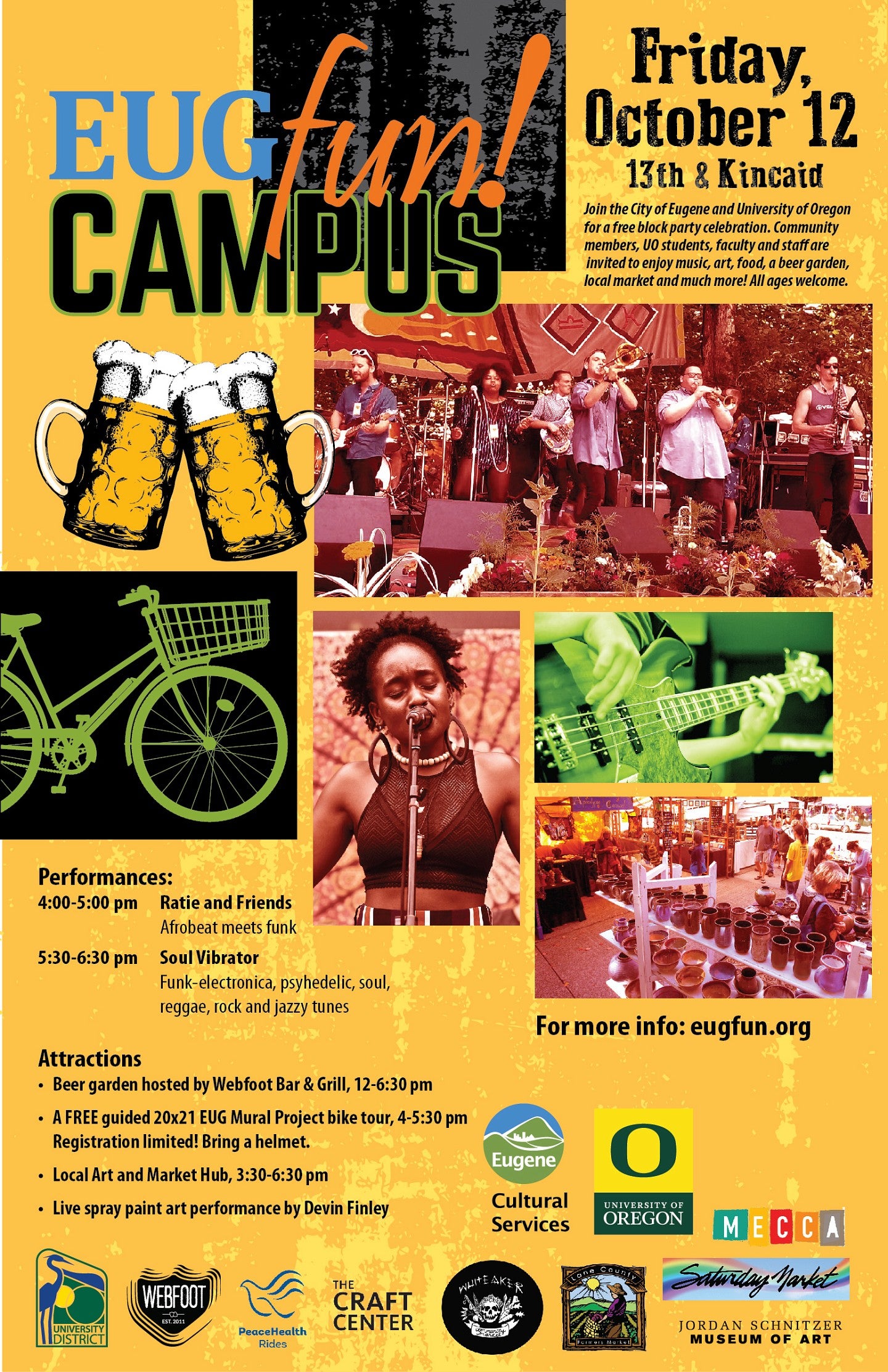 With the return of university students for the new school year, a Community Welcome is in order. This annual event helps foster neighborhood relationships and provides students information about respectful and safe off-campus living. In past years a committee made up of university and community officials went door-to-door introducing themselves to students.
The Community Welcome has followed this format since 2009. But this year the university and its community partners are doing things a little differently.
A committee comprised of UO departments, representatives from the City of Eugene, and other community partners have decided that this year's event will be a block party, EUGfun! Campus. Students, neighbors and community organizations will congregate on west university streets to meet one another, share information about how to be a good neighbor, and enjoy entertainment in a festive atmosphere.
This will be a great opportunity for new students to learn about local businesses that line the 13th Avenue corridor. Students will also meet their neighbors and ask questions of community leaders including university and city officials.
EUGfun! campus will take place Friday, October 12, 3:30 p.m.-6:30 p.m. at 13th and Kincaid adjacent to the Eugene campus. EUGfun! Campus is open to community members as well as all UO students, faculty, and staff. No registration is necessary. If you would like to learn more, contact Larissa Ennis, assistant director of community relations, at lennis@uoregon.edu.