Strengthening Relationships
We coordinate the University of Oregon's legislative and advocacy efforts at the federal, state, and local levels. We build and strengthen relationships with the UO's constituencies and encourage investment in and support for the university, its programs, and its initiatives.
Government & Community Relations Update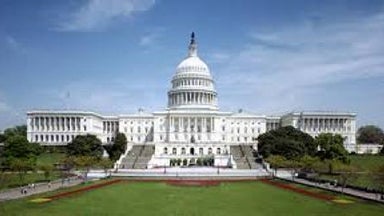 With the House and Senate now in their August recess, there are only twenty legislative days scheduled for the Senate and twelve for the House before the end of the fiscal year (September 30) and government funding expires.
Neighborhood News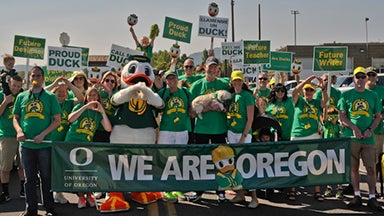 The Campus Community Contact newsletter contains upcoming events and activities at the UO that may affect its neighbors.
To subscribe to the Campus Community Contact newsletter, send your name and email address to gcr@uoregon.edu.
Oregon Impact
 
The University of Oregon's commitment to innovation and discovery leads to economic prosperity for many Oregonians. Ducks help our state economy grow.
See the fiscal and community impacts of the University of Oregon on the state by geographic and legislative districts.