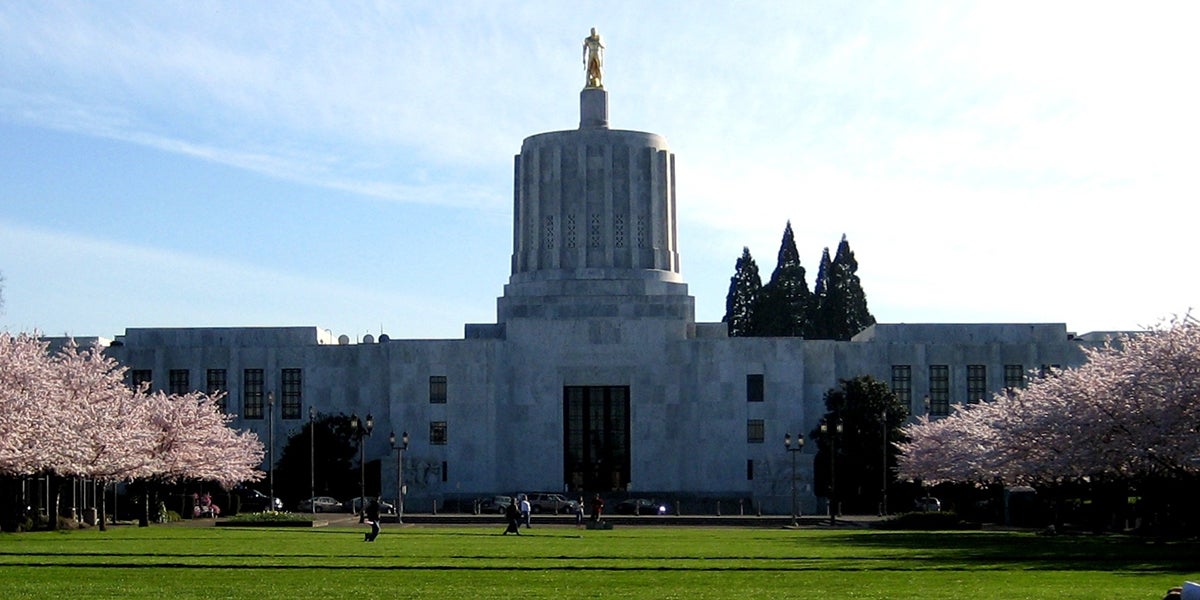 Strengthening Relationships
We coordinate the University of Oregon's legislative and advocacy efforts at the federal, state, and local levels. We build and strengthen relationships with the UO's constituencies and encourage investment in and support for the university, its programs, and its initiatives.
Government & Community Relations Update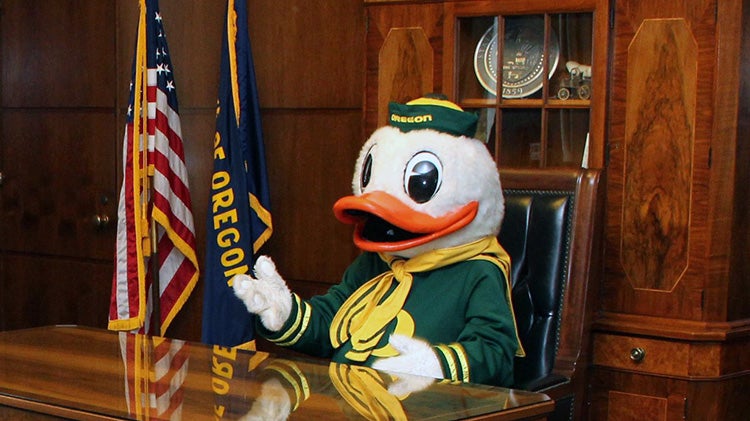 Despite challenging circumstances, the University of Oregon came away with significantly more in state operating dollars that will lower UO's tuition increase next year by four percent; $50 million in capital construction investment to help construct the new Phil and Penny Campus for Accelerating Scientific Impact; and several key policy bills that will help us operate more nimbly in the future.

Neighborhood News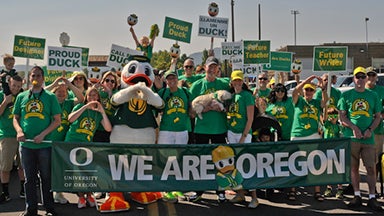 The Campus Community Contact newsletter contains upcoming events and activities at the UO that may affect its neighbors.
To subscribe to the Campus Community Contact newsletter, send your name and email address to gcr@uoregon.edu.
Oregon Impact
The University of Oregon's commitment to innovation and discovery leads to economic prosperity for many Oregonians. Ducks help our state economy grow.
See the fiscal and community impacts of the University of Oregon on the state by geographic and legislative districts.